Upcoming Events
schedule of up and coming events
Event Date: 23 March 2011
Rose Theatre, Kingston, 22nd March, 1-6pm
We are proud to present 'Food For Thought'. Join us for a fun packed afternoon
Poster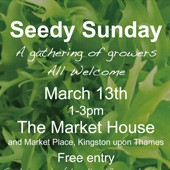 Event Date: 13 March 2011
Join us for a fun packed day, swap seeds, buy seeds and chat with the experts!
Poster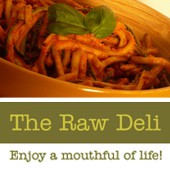 The Raw Deli invites you to take a journey towards healthy eating. Find out how to prepare fresh superb raw food that fills you with energy, balances your weight and tastes delicious
Our mission at The Raw Deli is to show you the amazing potential of living foods, teaching and delighting you with dishes that are mouthwatering, easy to prepare and healthy at the same time.
Read More