Bone Building Quinoa Salad with Tahini Dressing
September 28th, 2020
|
Posted in
Recipes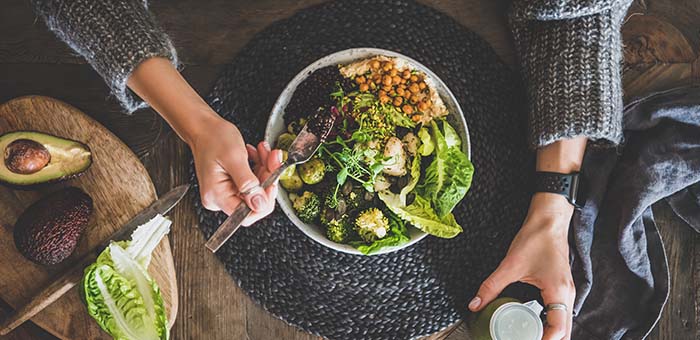 If you've read the blogposts on Osteoporosis, Nutrients to Support Bone Health and Plant Based Diets and Bone Health you may be keen to start protecting your bones.  
Here's a recipe for a salad that's packed with bone supporting nutrients:
Bone Building Quinoa Salad with Tahini Dressing
1 cup of quinoa
100g edamame beans
1 head of broccoli – cut into florets
½ cup of almonds, soaked for a few hours
A handful of rocket
A cup of alfalfa sprouts
2 tbsp tahini
1 tbsp lemon juice
1 tsp tamari soy sauce
Put the quinoa in a pan with 2 cups of water and pinch of salt. Bring to the boil, cover and simmer until all the water has been absorbed – about 15 minutes.
Meanwhile steam the edamame beans and broccoli florets until tender.
Drain and rinse the almonds
Transfer the quinoa, edamame beans, broccoli and almonds to a large bowl and leave to cool.
Make the dressing by combining the tahini, lemon juice and tamari in a jug. Gradually stir in sufficient water to create a pouring consistency.
Stir the rocket and alfalfa into the quinoa and pour on the tahini dressing.