Diet and Lifestyle Can Increase Your Healthspan
June 25th, 2021
|
Posted in
Info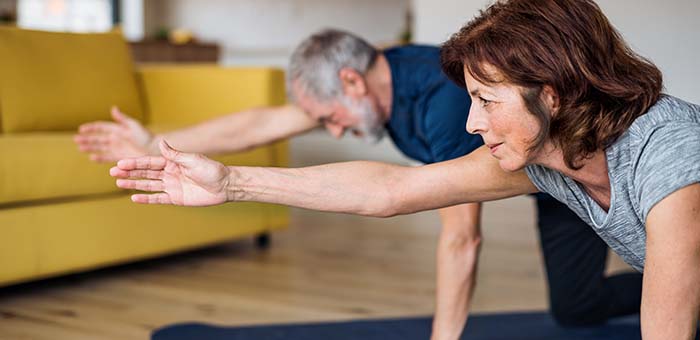 A new research trial shows that dietary and lifestyle changes can deliver an immediate and rapid reduction in biological age. As ageing is the primary cause of chronic disease, this reduction has the power to help us live both healthier and longer, otherwise known as healthspan, as opposed to just lifespan which may not take into account quality of life. First a quick look at the difference between chronological and biological ageing.
Biological vs Chronological Age
Biological Ageing refers to the accumulation of damage and loss of function to our cells, tissues and organs which drives the diseases associated with ageing.
Chronological Age refers to the length of time we have been on the earth. This cannot be changed!
The Trial
The randomised controlled clinical trial was conducted among 43 healthy adult males between the ages of 50-72. The 8-week program included diet, sleep, exercise and relaxation guidance, and supplemental probiotics and phytonutrients, resulting in a statistically significant reduction in biological age. No pharmaceutical medications were used. By the end of the 8 weeks the participants had a biological age that was three years younger, compared to controls (1).
Measuring Biological Ageing
DNA methylation patterns are one of the key ways that scientists evaluate and track biological ageing. The diet and lifestyle interventions were designed to target DNA methylation patterns that are predictive of biological age. A larger study is being planned in order to corroborate the findings.
For more information about diet and healthy ageing read the blog post Eating for Longevity. And to find out about ageing and muscle loss read Maintain Muscle to Maintain Health.
---
References
1. Aging-US 2021; 13 (7): 9419. Potential reversal of epigenetic age using a diet and lifestyle intervention: a pilot randomized clinical trial. Fitzgerald K et al.