Have a Healthy Hearty Christmas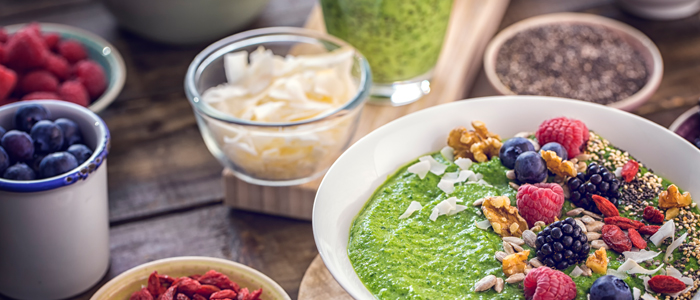 Christmas is meant to be a joyful time of togetherness and celebration. However, the "holiday effect" shows that death rates from heart related problems rise over the Christmas and New Year period (1). The effect is even seen in New Zealand where Christmas is during the summer time (2). This shows that the increase in deaths is a result of the holiday season, rather than being a seasonal effect. This may be due to delays in seeking treatment during the holidays as well as over-indulgence in high fat, high sugar foods and alcohol.
Whatever the reasons it's worth looking after your heart and cardio-vascular system throughout the year in order to prevent future problems.
Here are some foods you can enjoy knowing they are good for your heart:
Cacao – reduces platelet aggregation, improves cholesterol levels, decreases blood pressure and reduces insulin resistance (3,4). Studies show a 50% reduction in mortality in those who eat dark chocolate. The recommended dose is 25g daily for prevention of coronary artery disease and reduced risk of heart attack.
Carob – Polyphenols and insoluble fibre in carob lower triglycerides (blood fats) and cholesterol (5).
Apple Cider Vinegar (ACV) – In North Africa there is a tradition of drinking a glass of diluted apple cider vinegar every day to promote weight loss (6). This may not be as crazy as it sounds as research shows that metabolic diseases caused by eating a high fat diet are thwarted by taking ACV. ACV reduces cholesterol and total lipids and has a satiating effect (7).
Bee Pollen – honey and bee pollen in combination lower cholesterol (8).
Essential fats – low incidence of sudden cardiac death is correlated with a high dietary intake of omega 3 fats (9). The essential fats are found in oily fish, nuts, seeds and cold pressed oils.
Seeds – eating a seed mix containing flax, pumpkin and sesame seeds for 30 days has been found to have an anti-atherogenic, liver protective and antioxidant effect (10).
Sesame seeds – lower cholesterol, decrease lipid peroxidation and increase antioxidant status (11).
Chia seeds – reduce serum triglycerides and increase beneficial HDL cholesterol (12). They also have protective effects on the heart and liver (13).
Hemp Seeds – have a beneficial effect on cholesterol levels and platelet aggregation, thus potentially reducing the risk of having a heart attack (14).
Olives and olive oil – contain mono-unsaturated fats that have a beneficial effect on cholesterol.
Coconut flour and oil – reduce cholesterol and triglycerides (15,16).
Goji Berries – decrease cholesterol levels and insulin levels while improving insulin sensitivity (17).
Lucuma – high in phenols and antioxidant activity which reduce inflammation and atherosclerosis (18).
Maca – lowers cholesterol and triacylglycerols and reduces high blood pressure (19).
Mulberries – used in Chinese medicine for the prevention of Coronary Heart Disease. Research shows that mulberries have preventative effects against atherosclerosis (20) and can lower triglyceride and cholesterol levels (21).
Psyllium husks – a dose of 3-20g a day lowers cholesterol (22, 23). If you are on medications to lower cholesterol consult with your medical specialist before introducing psyllium into your diet.
Oats – rich in soluble fibre needed for the removal of excess cholesterol and wastes from the body.
Herbs and spices – use these to flavour food instead of relying solely on salt. Try basil, coriander, chervil, parsley, mint, ginger, cinnamon, cardamom, cumin, thyme and oregano instead.
Natto – is a fermented soy product similar to miso. It has cardiovascular protective properties.
If you suspect you may be at risk of cardiovascular problems get checked out by your doctor.
References
1. Phillips DP, Jarvinen JR et al. Cardiac mortality is higher around Christmas and New Year's than at any other time: the holidays as a risk factor for death. Circulation. 2004 Dec 21;110(25):3781-8. Epub 2004 Dec 13.
2. Knight J, Schilling C et al. Revisiting the "Christmas Holiday Effect" in the Southern Hemisphere. J Am Heart Assoc. 2016 Dec 22;5(12). pii: e005098.
3. Hooper L, Kay C, Abdelhamid A, Kroon PA, Cohn JS, Rimm EB, Cassidy A. Effects of chocolate, cocoa, and flavan-3-ols on cardiovascular health: a systematic review and meta-analysis of randomized trials. Am J Clin Nutr. 2012 Mar;95(3):740-51
4. Belz GG, Mohr-Kahaly S. Cacoa and dark chocolate in cardiovascular prevention? Dtsch Med Wochenschr 2011 Dec;136(51-52):2657-63
5. Ruiz-Roso B, Quintela JC, de la Fuente E, Haya J, Perez-Olleros L. Insoluble carob fiber rich in polyphenols lowers total and LDL cholesterol in hypercholesterolemic sujects. Plant Foods Hum Nutr. 2010 Mar;65(1):50-6
6. Ned Tijdschr Tandheelkd. 2012 Dec;119(12):589-91. Unhealthy weight loss. Erosion by apple cider vinegar Gambon DL, Brand HS, Veerman EC
7. Bouderbala H, Kaddouri H et al. Anti-obesogenic effect of apple cider vinegar in rats subjected to a high fat diet. Ann Cardiol Angeiol (Paris). 2016 Jun;65(3):208-13.
8. Kas'ianenko VI, Komisarenko IA, Dubtsova EA. Correction of atherogenic dyslipidemia with honey, pollen and bee bread in patients with different body mass. 2011;83(8):58-62.
9. Richardson ES, Iaizzo PA, Xiao YF. Electrophysiological mechanisms of the anti-arrhythmic effects of omega-3 fatty acids. J Cardiovasc Transl Res. 2011 Feb;4(1):42-52.
10. Makni M, Fetoui H, Gargouri el M, Garoui NK, Jaber H, Makni J, Boudawara T, Zeghal N. Hypolipidemic and hepatoprotective seeds mixture diet rich in omega-3 and omega-6 fatty acids. Food Chem Toxicol. 2010 Aug-Sep;48(8-9):2239-46.
11. Alipoor B, Haghighian MK, Sadat BE, Asghari M. Effect of sesame seed on lipid profile and redox status in hyperlipidemic patients. Int J Food Sci Nutr. 2012 Jan 23.
12. Ayerza R Jr, Coates W. Effect of dietary alpha-linolenic fatty acid derived from chia when fed as ground seed, whole seed and oil on lipid content and fatty acid composition of rat plasma. Ann Nutr Metab. 2007;51(1):27-34
13. Poudyal H, Panchal SK, Waanders J, Ward L, Brown L. Lipid redistribution by α-linolenic acid-rich chia seed inhibits stearoyl-CoA desaturase-1 and induces cardiac and hepatic protection in diet-induced obese rats. J Nutr Biochem. 2011 Mar 22.
14. Prociuk MA, Edel AL, Richard MN, Gavel NT, Ander BP, Dupasquier CM, Pierce GN. Cholesterol-induced stimulation of platelet aggregation is prevented by a hempseed-enriched diet. 208 Apr;86(4):153-9Esposito K, Ceriello A, Giugliano D.
15. Trinidad TP, Loyola AS, Mallillin AC, Valdez DH, Askali FC et al. The cholesterol-lowering effect of coconut flakes in humans with moderately raised serum cholesterol. J Med Food. 2004 Summer;7(2):136-40.
16. Arunima S, Rajamohan T. Virgin coconut oil improves hepatic lipid metabolism in rats–compared with copra oil, olive oil and sunflower oil. Indian J Exp Biol. 2012 Nov;50(11):802-9.
17. Zhao R, Li Q, Xiao B. Effect of Lycium barbarum polysaccharide on the improvement of insulin resistance in NIDDM rats. Yakugaku Zasshi 2005 Dec;125(12):981-8
18. Gonzalez R, Ballester I, Lopez-Posadas R, Suarez MD, Zarzuelo A, Martinez-Augustin O, Sanchez de Medina F. Effects of flavonoids and other polyphenols on inflammation. Crit Rev Food Sci Nutr. 2011 Apr;51(4):331-62.
19. Ranilla LG, Kwon YI, Apostolidis E, Shetty K. Phenolic compounds, antioxidant activity and in vitro inhibitory potential against key enzymes relevant for hyperglycemia and hypertension of commonly used medicinal plants, herbs and spices in Latin America. Bioresour Technol 2010 Jun;101(12):4676-89.
20. Liu LK, Lee HJ, Shih YW, Chyau CC, Wang CJ. Mulberry anthocyanin extracts inhibit LDL oxidation and macrophage-derived foam cell formation induced by oxidative LDL. J Food Sci. 2008 Aug;73(6):H113-21
21. Shih PH, Chan YC, Liao JW, Wang MF, Yen GC. Antioxidant and cognitive promotion effects of anthocyanin-rich mulberry (Morus atropurpurea L.) on senescence-accelerated mice and prevention of Alzheimer's disease. J Nutr Biochem. 2010 Jul;21(7):598-605
22. Giacosa A, Rondanelli M. The right fibre for the right disease: an update on the psyllium seed husk and the metabolic syndrome. J Clin Gastroenterol. 2010 Sep;44 Suppl 1:S58-60.
23. Wei ZH, Wang H, Chen XY, Wang BS et al. Time- and dose-dependent effect of psyllium on serum lipids in mild-to-moderate hypercholesterolemia: a meta-analysis of controlled clinical trials. Eur J Clin Nut. 2009 Jul;63(7):821-7.