Herbs and Supplements for Brain Health
With brain ischemia and neurodegenerative disorders, such as Alzheimer's and Parkinson's, being on the rise worldwide there has been an upsurge in interest into the beneficial effects of plants and traditional medicines on brain health. Herbs, spices and other plant foods have many therapeutic properties including antioxidant and anti-inflammatory compounds that may benefit brain function  (1). Unlike conventional drugs plant derivatives tend not to have undesirable side effects (2). That said, they can have powerful effects and should be treated with respect.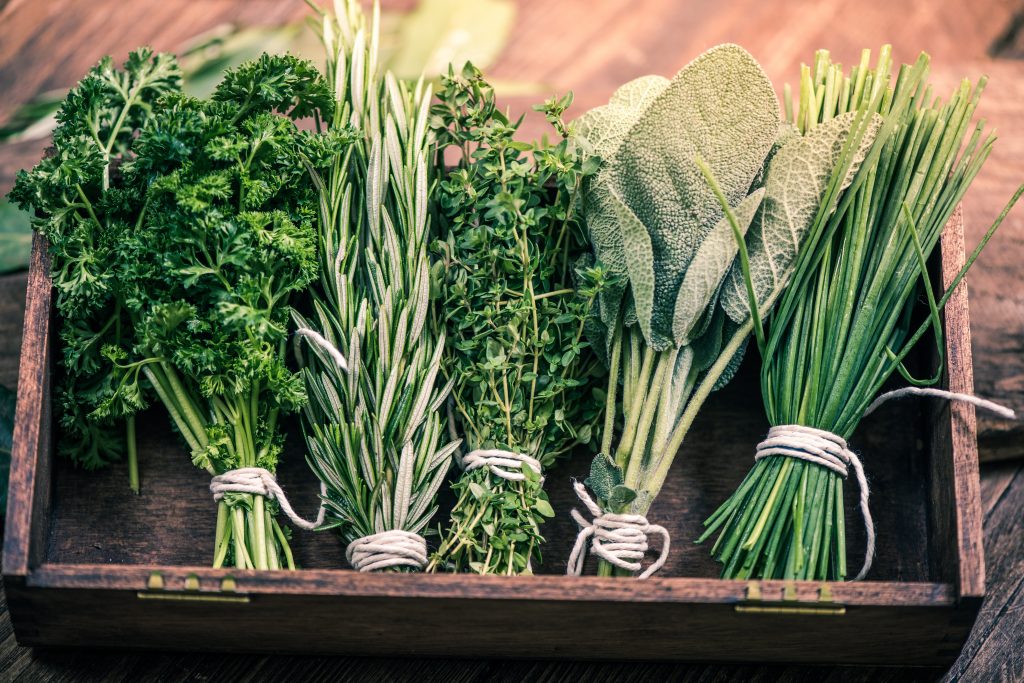 Here are some herbs and supplements that may be useful for protecting the brain and improving cognition:
Herbs
Flavonoids from plant foods such as curcumin from turmeric, lycopene from tomatoes, ginsenoside from ginseng, along with many others, have a range of neuroprotective effects making them useful therapeutic agents in brain disorders (3).
Rosemary is rich in antioxidants such as rosmarinic acid which has important neuroprotective effects (4). Rosemary oil is reputed to aid memory.
Ashwagandha has long been used in Ayurvedic medicine to improve memory. Modern research confirms that it may indeed have beneficial effects in those with cognitive decline or Alzheimer's disease (5).
Ginkgo biloba has been found to increase circulation to the brain and may improve cognitive performance in females (6).
Supplements
Alpha Lipoic Acid protects neurons and inhibits oxidative stress and inflammation (7).
Acetyl-L-Carnitine is neuroprotective in a number of ways including having anti-inflammatory, antioxidant, analgesic and anti-depressive properties (8).
EPA, DHA and Vitamin D – these nutrients work together to improve brain function through the serotonin pathway (9).
References
Curr Neuropharmacol. 2018 Sep 11. Neuroprotective Strategies for Neurological Disorders by Natural Products: An update. Rehman MU et al.
Curr Pharm Des. 2018;24(22):2597-2608. Herbal and Holistic Solutions for Neurodegenerative and Depressive Disorders: Leads from Ayurveda. Sharma R et al.
Curr Drug Targets. 2018;19(14):1710-1720. Flavonoids and its Neuroprotective Effects on Brain Ischemia and Neurodegenerative Diseases. Putteeraj M et al.
Curr Neurovasc Res. 2015;12(1):98-105. The cellular protective effects of rosmarinic acid: from bench to bedside. Nabavi SF et al.
J Nutr Sci. 2017 Oct 18;6:e54. doi: 10.1017/jns.2017.48. ECollection 2017. In vitro screening of neuroprotective activity of Indian medicinal plant Withania somnifera. Singh M, Ramassamy C.
PlosOne 2016 Mar 3;11(3):e0150447. Ginseng and Ginkgo Biloba Effects on Cognition as Modulated by Cardiovascular Reactivity: A Randomised Trial. Ong Lai Teik D et al.
Environ Toxicol Pharmacol. 2017 Dec;56:219-224. The α-lipoic acid improves high-fat diet-induced cerebral damage through inhibition of oxidative stress and inflammatory reaction. Liu Y et al.
Front Biosci (Landmark Ed). 2016 Jun 1;21:1314-29. The neurobiology of acetyl-L-carnitine. Traina G.
FASEB J. 2015 Jun;29(6):2207-22. Vitamin D and the omega-3 fatty acids control serotonin synthesis and action, part 2: relevance for ADHD, bipolar disorder, schizophrenia, and impulsive behavior. Patrick RP, Ames BN.