Making Unhealthy Foods Healthier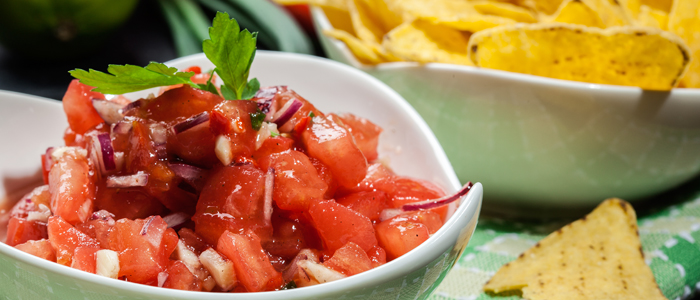 If you've read the posts on The Whys and Wherefores of Cravings and Curb those Cravings you'll have begun to understand some of the reasons for cravings and what to do about them. Cravings are often for foods that are high in calories and low in nutrients. But eating high nutrient foods will be more satisfying in the long term. So here are some ways to improve the health giving potential of those foods you can't help wanting:
Flour
Refined white wheat flour is low in nutrients and high in gluten which is hard to digest. Instead replace all or some of your usual flour with the following:
Nut or seed flours such as almond flour, hemp flour, coconut flour or chia flour can all be used in baked goods and pancakes.
Add a spoonful of protein powder such as hemp protein powder or pea protein powder to bread, cake or cookie mixes.
Sprouted flours – these are higher in nutrients and easier to digest.
Buckwheat flour, rice flour or quinoa flour can all be used in many baked goods in place of wheat flour.
For recipes that need the gluten content try rye flour or add xanthum gum to gluten free flours.
Pasta
If pasta is your thing try buckwheat pasta, buckwheat noodles or rice noodles. They cook quickly and hit the spot the same way that traditional pasta does, but without the gluten.
Chips
Chips from the chip shop can be a lovely treat but for a healthier version make your own in the oven:
Cut potatoes or sweet potatoes into wedges.
Spread them out on an oven tray.
Drizzle with olive oil or coconut oil.
Sprinkle with salt, pepper, and spices or herbs.
Roast in the oven on gas mark 7/210C for 45 minutes, stirring half way through.
Crisps
Crunchy, salty crisps are sometimes just what you need so why not make your own vegetable crisps:
Finely slice vegetables such as potatoes, beetroot, parsnips and carrots.
Spread out on baking trays.
Drizzle with olive oil and salt and mix well.
Roast in the oven on gas mark 7/210C for 20-30 minutes until crispy, stirring after 15 minutes.
Dips
Dips are great for snacks, buffets and as appetisers before meals. By making your own you can make them as tasty and nutritious as you like:
Guacamole: Blend or mash avocados with olive oil, salt, pepper and basil.
Tapenade: Blend olives with olive oil, garlic and salt.
Hummous: Blend chickpeas, tahini, lemon juice, garlic and salt.
Pesto: Blend basil with olive oil and nuts.
Nutty dip: Blend tahini or nut butter with lemon juice and water.
Satay sauce: Blend peanut butter with garlic, lemon juice, cayenne and water.
Serve with vegetable crudités, home made crisps, nori strips or potato wedges.
Cream
Instead of using cream or cheese based sauces try using:
Coconut cream or coconut milk
Nut butters or tahini
Cashew nut cream
Here are 2 recipes for vegan cashew nut cream with both savoury and sweet options:
Savoury Cashew Nut Cream Recipe
Soak a cup of cashew nuts for a couple of hours or more.
Drain and rinse and put in a food processor with the S blade.
Add flavourings such as nutritional yeast, garlic, lemon juice, tamari, miso, spices, salt, pepper or herbs.
Blend until smooth adding sufficient water to achieve the desired consistency.
Pour over pasta, stir fries or vegetables.
Sweet Cashew Nut Cream
As above but replace the flavourings with dates, orange juice and zest, vanilla seeds or almond essence.
Ice Cream
For an ice creamy treat make your own fruity frozen delight.
Peel and freeze fruit such as bananas, raspberries, blueberries, blackcurrants and strawberries.
Blend the frozen fruit until smooth and creamy.
Add coconut cream, cashew nut cream or nuts if desired and blend again.
Transfer to a container with a lid and freeze until needed.
See posts on The Whys and Wherefores of Cravings, Curb those Cravings and Cravings Food Swaps