Mother's Day Treats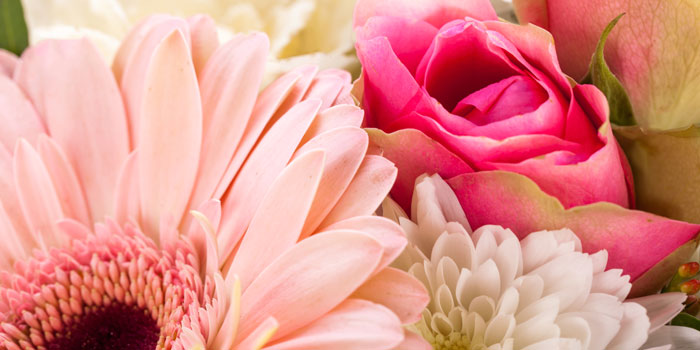 Mother's day is a good opportunity to celebrate the mother of the family as well as mother figures in society. Mother's day always falls 3 weeks before Easter Sunday meaning the date changes each year. This year mothering Sunday is on the 26th March. Don't miss this opportunity to spoil your mum or wife with flowers, chocolates and breakfast in bed.
Here are a couple of delicious breakfast treats for mum and the rest of the family to enjoy.
Fruity Almond Breakfast Muffins
These make a delicious breakfast or brunch treat for mother's day or any other day. They are best served warm with yoghurt or with the smoothie below. The cinnamon topping isn't essential but it adds a nice touch.
Dairy free, can be gluten free
Ingredients
200g/7oz self raising flour or gluten free self raising flour
85g/3oz ground almonds
150g/5oz soft brown sugar or coconut sugar
25g/1oz banana powder
1 tsp baking powder
¼ tsp rock salt
1 tsp ground cinnamon
85g/3oz almonds, toasted and roughly chopped
2 tbsp dried goji berries
2 tbsp dried mulberries
250ml almond milk
2 eggs, beaten
110g/4oz olive oil or melted coconut oil
½ tsp almond essence
For the topping
1 tsp cinnamon
2 tbsp brown sugar
Preheat the oven to gas mark 4/180C and line a muffin tray with muffin cases.
Combine the flour, ground almonds, sugar, banana powder, baking powder, salt and cinnamon in a bowl. Stir well to combine the ingredients.
Stir in the almonds, goji berries and mulberries.
In a bowl or jug beat together the milk, eggs, oil and almond essence.
Pour the wet ingredients into the dry ingredients and stir to combine everything.
Spoon the mixture into the muffin cases filling each case quite full.
To make the topping mix the cinnamon and sugar together and sprinkle it on top of each muffin.
Bake for about 25 minutes until the muffins are risen and just set.
Leave in the tin on a cooling rack for 10 minutes. Serve warm with berry yoghurt smoothie.
Berry Yoghurt Smoothie
This is a quick and easy breakfast smoothie that looks both colourful and nourishing. The colour will range from pink or red through to shades of purple depending on the mix of berries. Whatever you use it will be a delicious, creamy treat for mum.
Ingredients
300g/10oz mixed berries (fresh or defrosted frozen berries)
1 ripe banana, roughly chopped
175ml nut milk
150g natural yoghurt (cow's, sheep's, goat's, soya or coconut)
2 tbsp ground almonds
2 tbsp flaked almonds, lightly toasted
Put the berries, banana, milk, yoghurt and ground almonds in a food processor or blender and blend until smooth.
Add water or milk for a thinner consistency if desired.
Pour into glasses, sprinkle with toasted flaked almonds and serve immediately.