Bitter Sweet
February 14th, 2022
|
Posted in
Recipes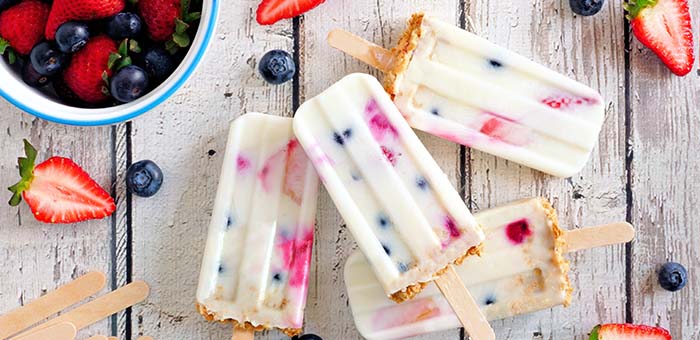 If you've read the blog posts on Food Swaps for the Planet and Bring Back the Ancients you may be interested to know that cutting back on sweets, pastries, fried foods and processed meat can also have a major impact on your own health as well as that of the planet.
A review examining the environmental impact of food consumption found that discretionary foods such as sugar-sweetened drinks, alcohol, confectionery and processed meats, account for between 27-33% of food-related greenhouse gas emissions in Australia (1).
In New Zealand, the highest greenhouse gas emitters are meat, seafood and eggs at 35% followed by highly processed foods such as pastries and ice cream at 34% (1).
We've long known that consuming large amounts of avoidable energy-rich, nutrient-poor foods is bad for our health; now we can add to that the knowledge that it is not helping the environment either.
Another report in 2017 found that food waste comprises approximately 6% of Australia's greenhouse gas emissions taking into account the water, energy and pesticides used in food production and packaging that ends up in landfill, where it releases methane as it decomposes (1).
The key takeaways here are that consuming the sweetened or processed foods and beverages that we know are bad for our health are also bad for the planet. And that throwing food away is a terrible waste and a pointless source of emissions.
How about treating yourself and the environment by making your own healthy treats and snacks with no packaging and definitely too delicious to end up in landfill. Here are some recipe ideas:
Tutti-Fruity Lollies
2 bananas, peeled
300g coconut or soya yogurt
100g frozen strawberries
100g frozen blueberries
Blend a banana with 100g of yoghurt in a food processor. Divide the mixture between 6 ice lolly moulds and insert a lolly stick into each. Secure each stick in an upright position with tape. Freeze for 1 hour until set.
Blend ½ a banana with the strawberries and 100g yoghurt and pour over the frozen banana in the lolly moulds. Freeze for another hour until set.
Repeat with the blueberries and the other half of the banana. Pour this over on top of the frozen layers. Wrap in a plastic bag and freeze for a day.
When you want to eat them run the lolly moulds under warm water if they need a bit of encouragement to come out of the moulds.
These can be stored in the freezer for up to 2 months.
---
Peanut Snaps
4 tbsp coconut oil
1 cup of peanut butter
2 tbsp of stevia or xylitol
1 cup of peanuts, toasted and lightly chopped
½ tsp salt (not needed if you use salted peanut butter)
Line a baking tray with baking parchment.
Put the coconut oil, peanut butter and stevia or xylitol in a pan and gently heat until melted and starting to caramelise.
Stir in the peanuts and salt.
Spread the mixture in a thin layer over the baking parchment.
Leave to cool, then refridgerate until hard and brittle.
Break it into rough pieces and store in an airtight jar or tin. Will keep for a couple of weeks.
---
Chia Sesame Snaps
½ cup of sesame seeds, lightly toasted
2 tbsp chia seeds
2 tbsp desiccated coconut
2 tbsp brown rice syrup
1 tbsp maple syrup
1 tbsp coconut oil
½ tsp salt
Put all the ingredients into a pan, heat gently and stir until they are well combined.
Line a flat baking tray with baking parchment.
Form the mixture into a ball and transfer onto the lined tray. Flatten it with a spoon and then put another piece of parchment on top.
Use a rolling pin to roll the mixture into a thin layer about 2-3mm thick so that it covers the parchment.
Peel off the top layer of paper and patch up any holes that might have formed.
Bake in the oven at 150C/gas 2 for 10-12 minutes until golden brown.
Remove from the oven and leave to cool before breaking into pieces.
Store in an airtight container for up to 2 weeks.
---
References
1. Forbes S, Bicknell E. A Rapid Review of the Environmental Impacts Associated with Food Consumption in Australia and New Zealand. Current Nutrition Reports, 2021;